SolarSpace will build and operate Company Owned, In-Partnership or Franchised off-grid, fast-charging EV-Charging Stations (E-Stations) on major highways and roads, and retrofit selected gas stations. Our business model and major advantage is choosing locations for their strategic placement near exits of major highways and roads, locations outside of nearby electrical grid connections or major infrastructure.
By using SolarSpace CSP Technology, off-grid fast-charging E-Stations will eliminate the need to build additional transmission lines for electrification, won't require Lithium-Ion batteries for off-peak storage, hence no additional lithium needs to be mined for this system. Additionally, the charging station will have a much smaller footprint to produce electricity at a higher rate than traditional PV, having less impact on land.
SolarSpace plans to have 130 E-Stations (Arizona and California) in the next 3-5 years.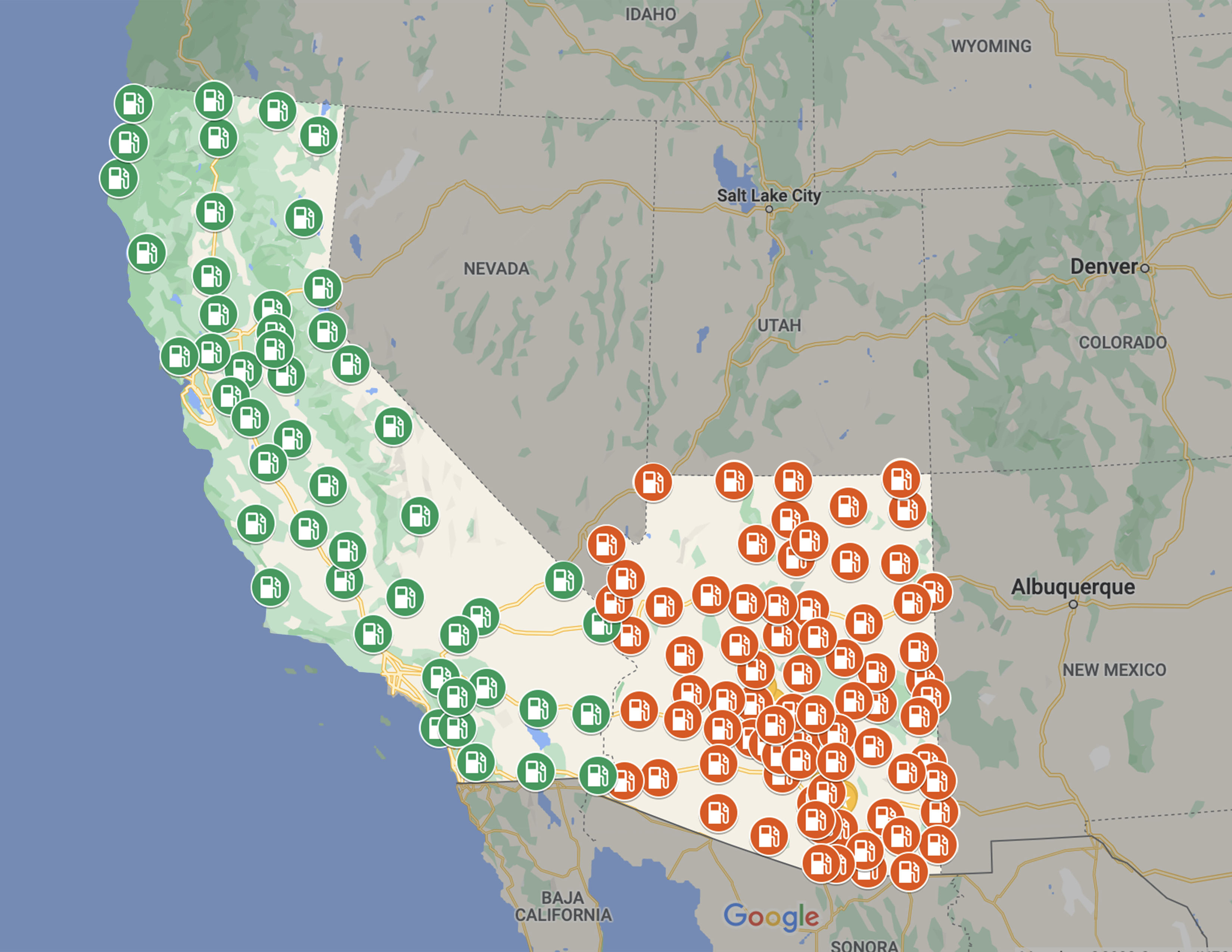 SolarSpace will offer Hardware and Software solutions, build and operate In-Partnership, Company-Owned or Franchised E-Stations on major highways and roads, and retrofit selected gas stations.
Initially, the highest priority will be given to In-Partnership business model. Under this model, SolarSpace will establish either a partnership, collaboration, or JV with:
Native American Tribes
Major Auto Manufacturers
Existing Major Chain Gas Stations
Courier Service Providers
Others
The 2nd phase of business development will concentrate on the Company-Owned business model.
After successfully implementing In-Partnership and Company-Owned business models, SolarSpace will offer a Franchised opportunity to privately owned, existing gas stations or new developments.