SolarSpace
broke grounds and began Pilot-Scale Installation at
St. Anthony's Greek Orthodox Monastery
in the Sonoran Desert of Arizona - the largest Orthodox monastery in the Western Hemisphere.
St. Anthony's Monastery is a true oasis in the desert, a world of deep piety for over 50 monks who make St. Anthony's Monastery their home, spending their days and nights in prayer, church and work. 

Acres dotted with beautiful Greek, Romanian, Russian and Byzantine architecture as well as gardens, fountains, gazebos and wandering paths, along with several hundred acres of olive groves, citrus orchards, vegetable garden and vineyards are daily maintained by monastery monks.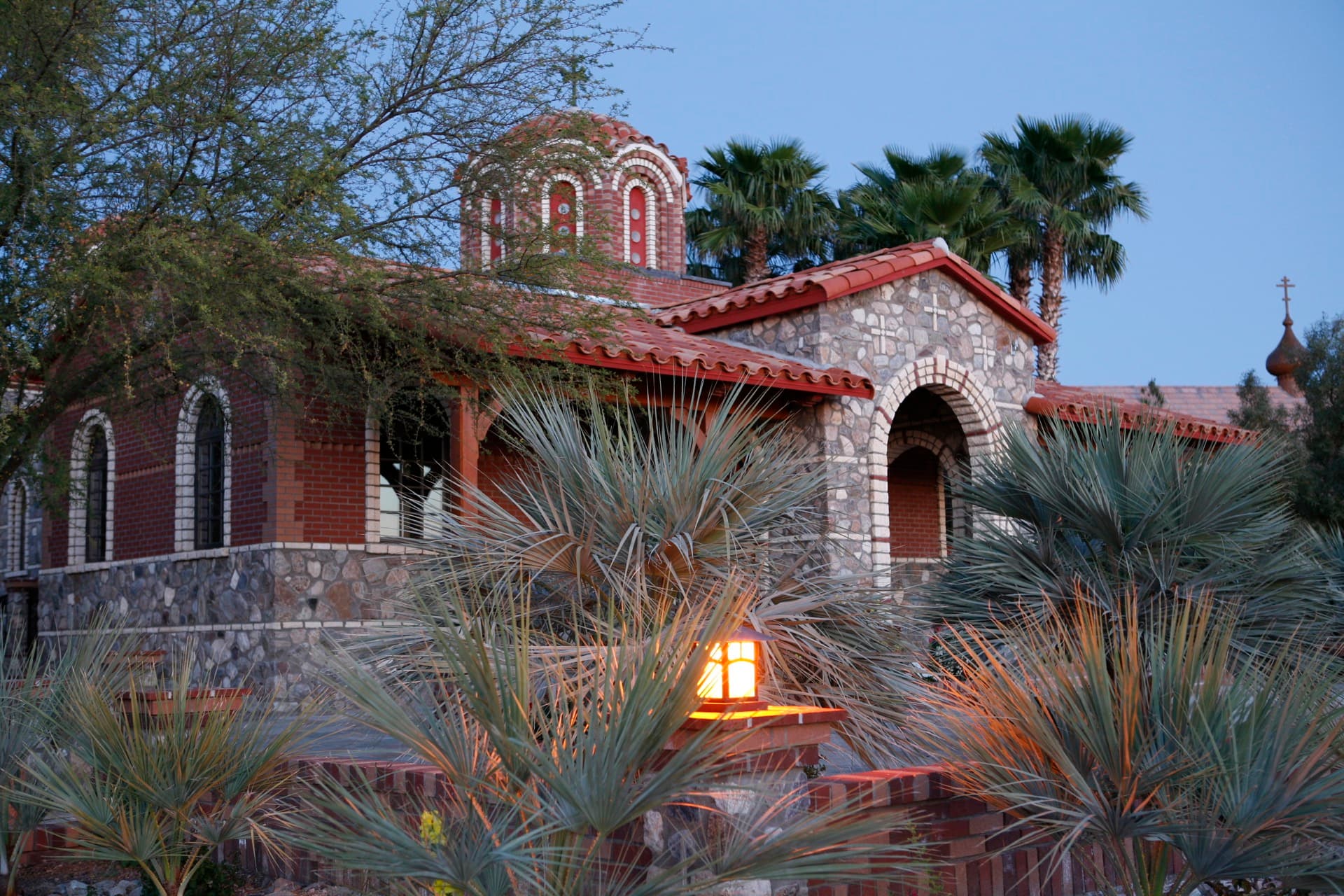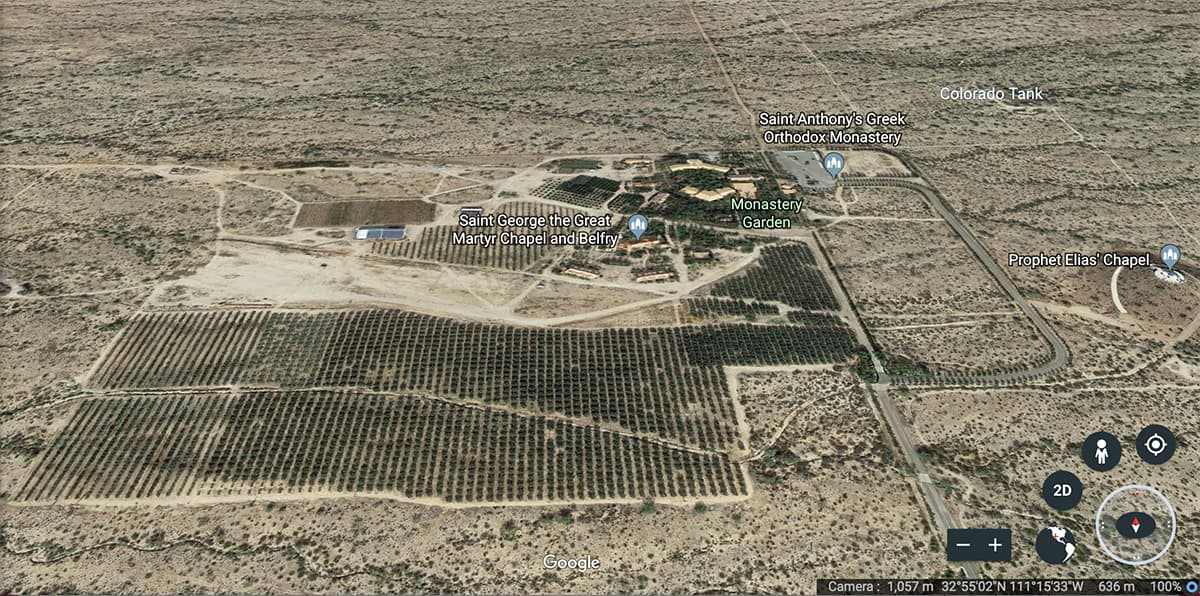 Pilot-Scale Installation is broken down into 2 Phases according to the monastery's urgency and needs.
Phase I of the Pilot-Scale consists of 9 Trackers to power Well #3 and Well #4 that are mostly used for the monastery's irrigation system. Phase I is underway and is expected to be completed and operational by the fall of 2021.
Phase II is expected to break grounds in winter of 2022.  SolarSpace will install 160 Trackers with a total capacity of over 1 MW.